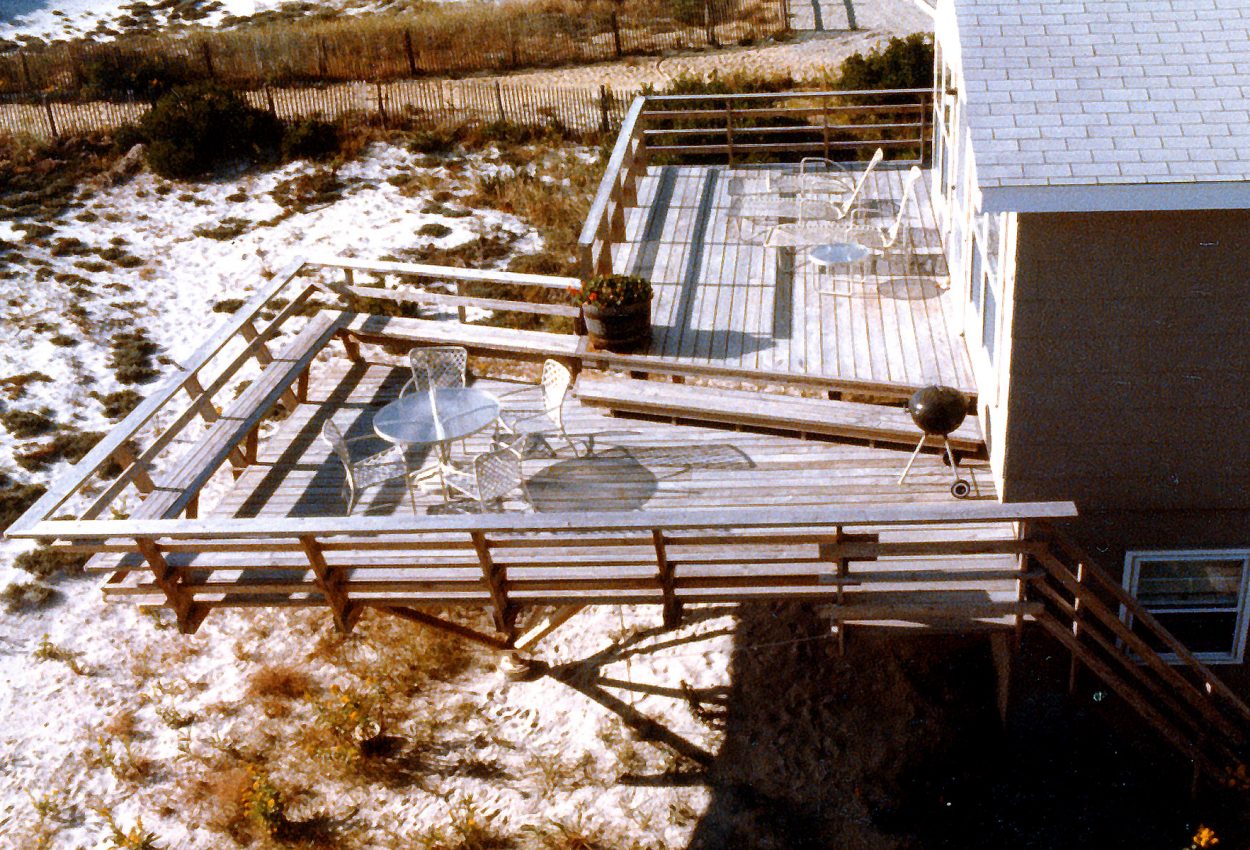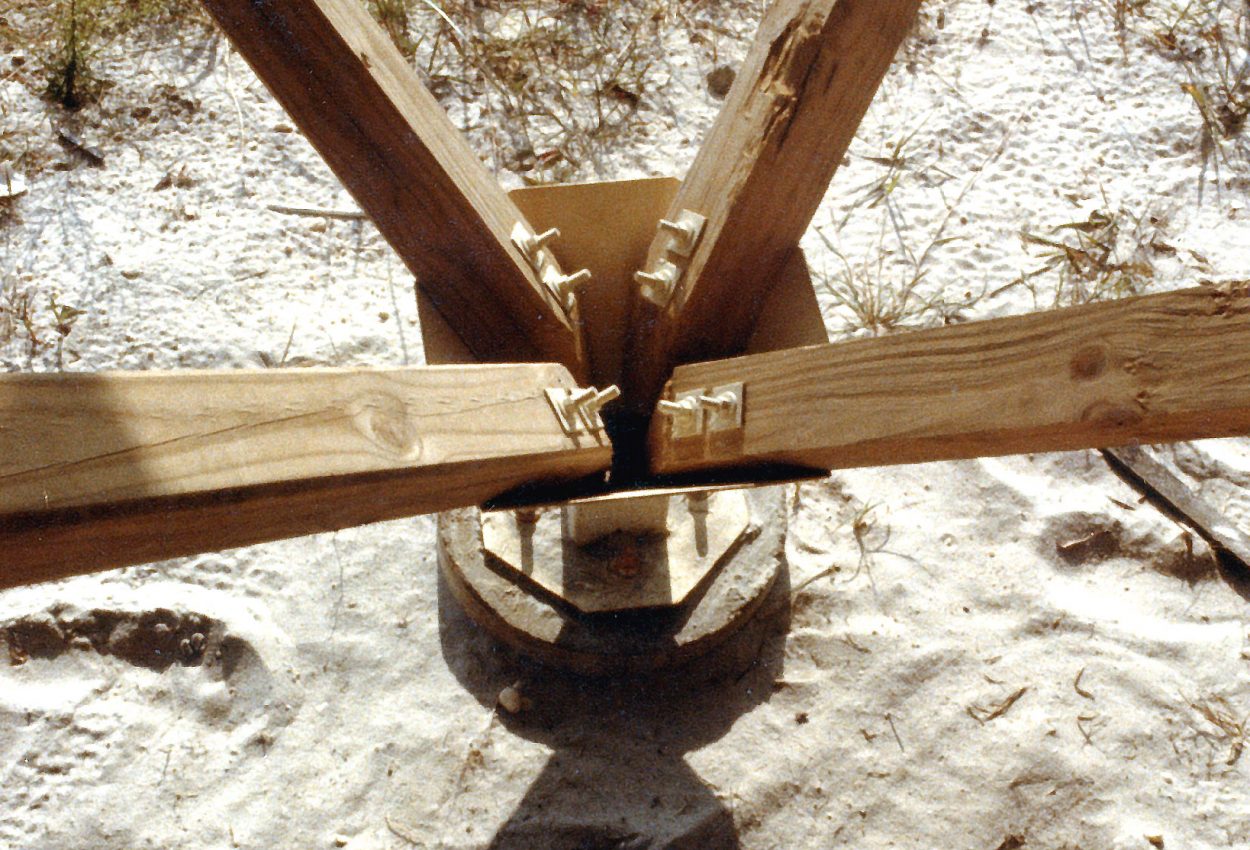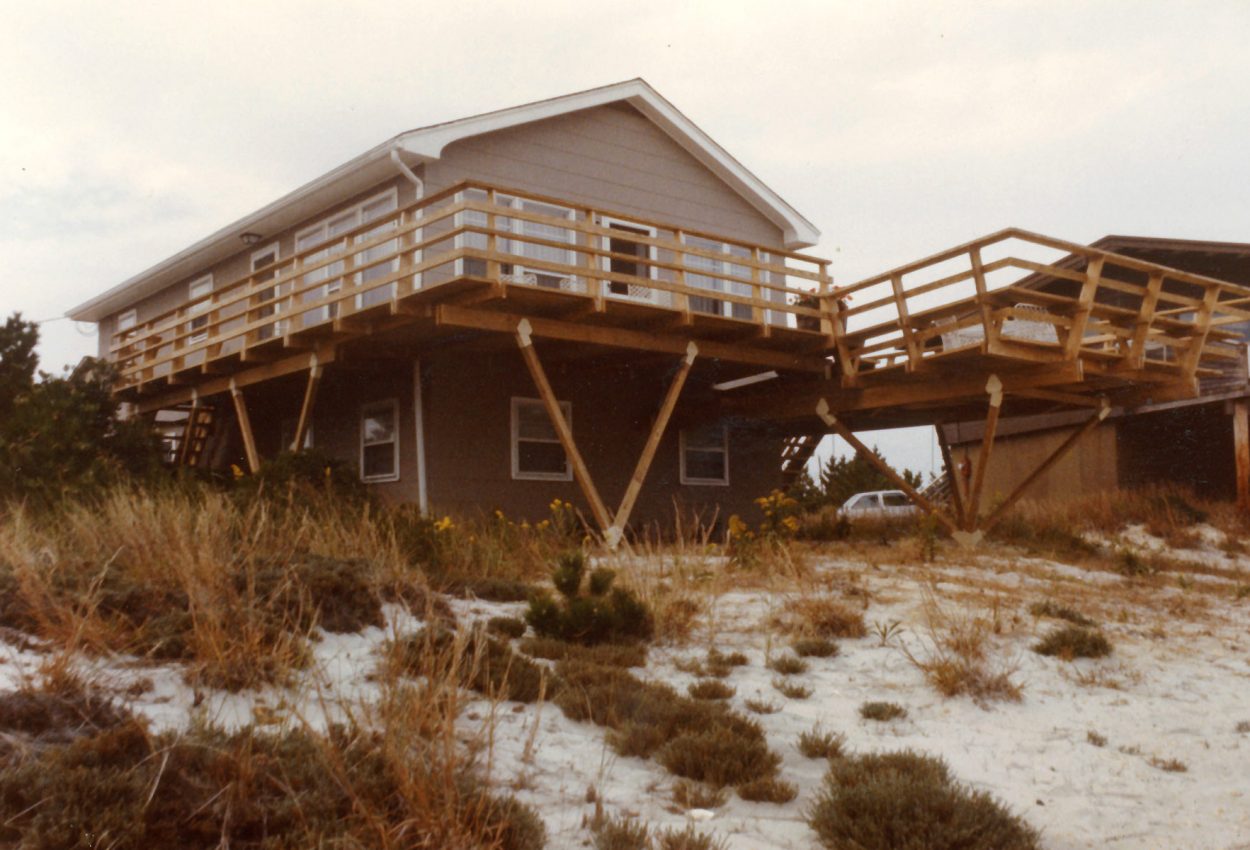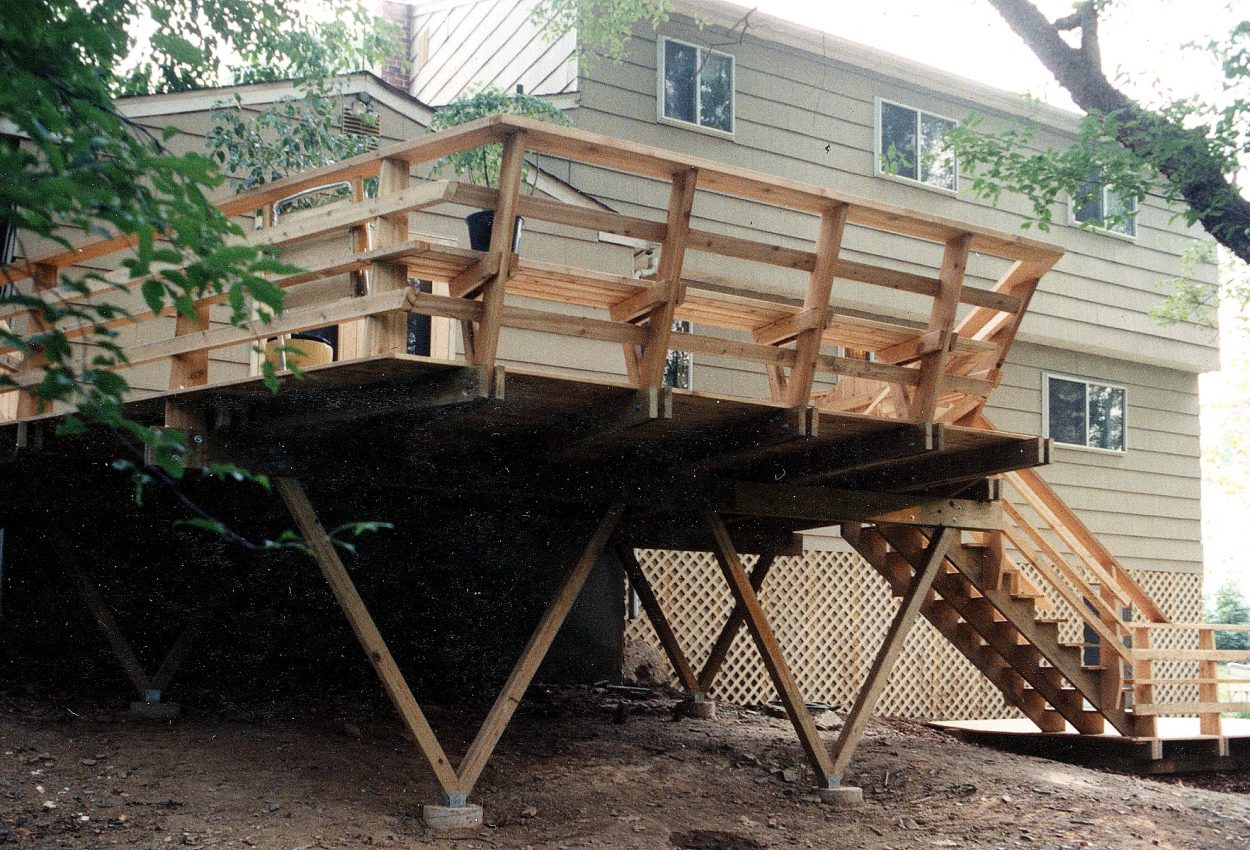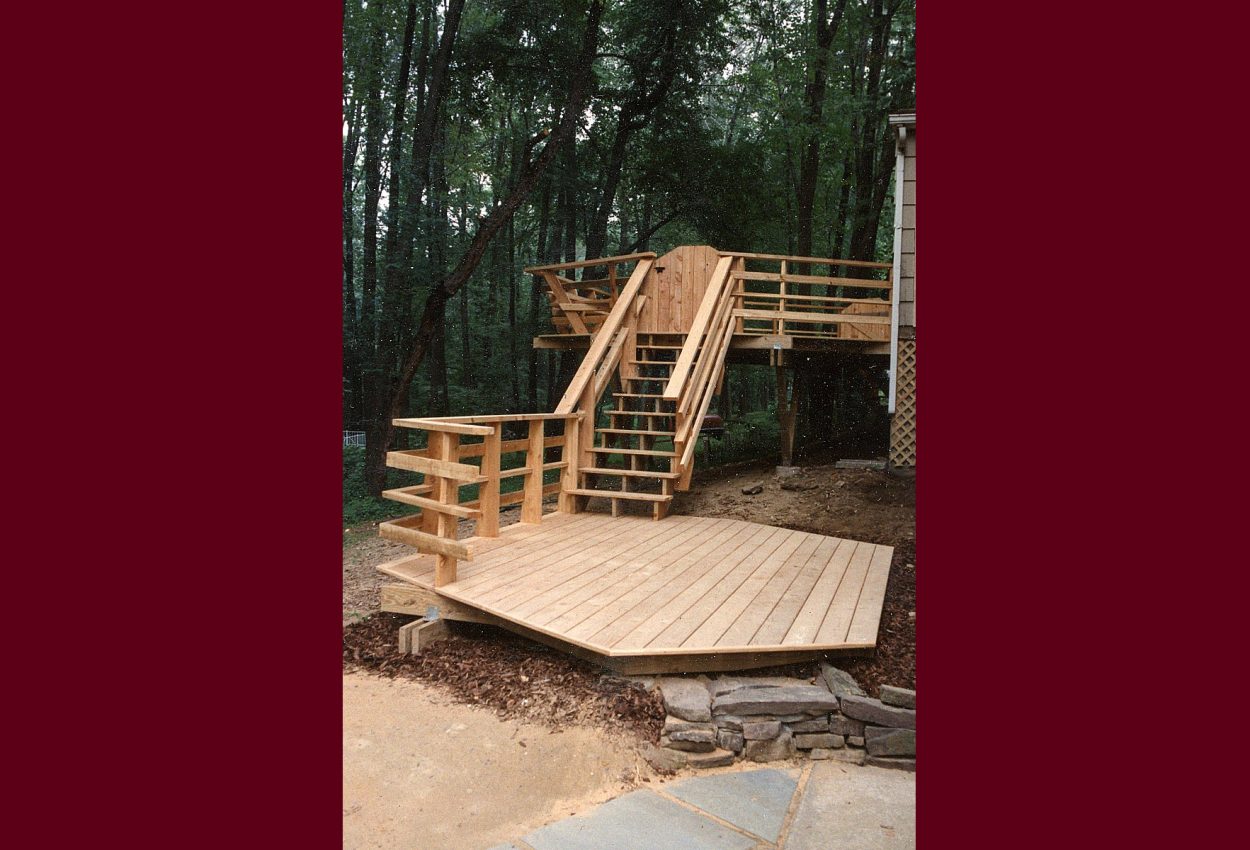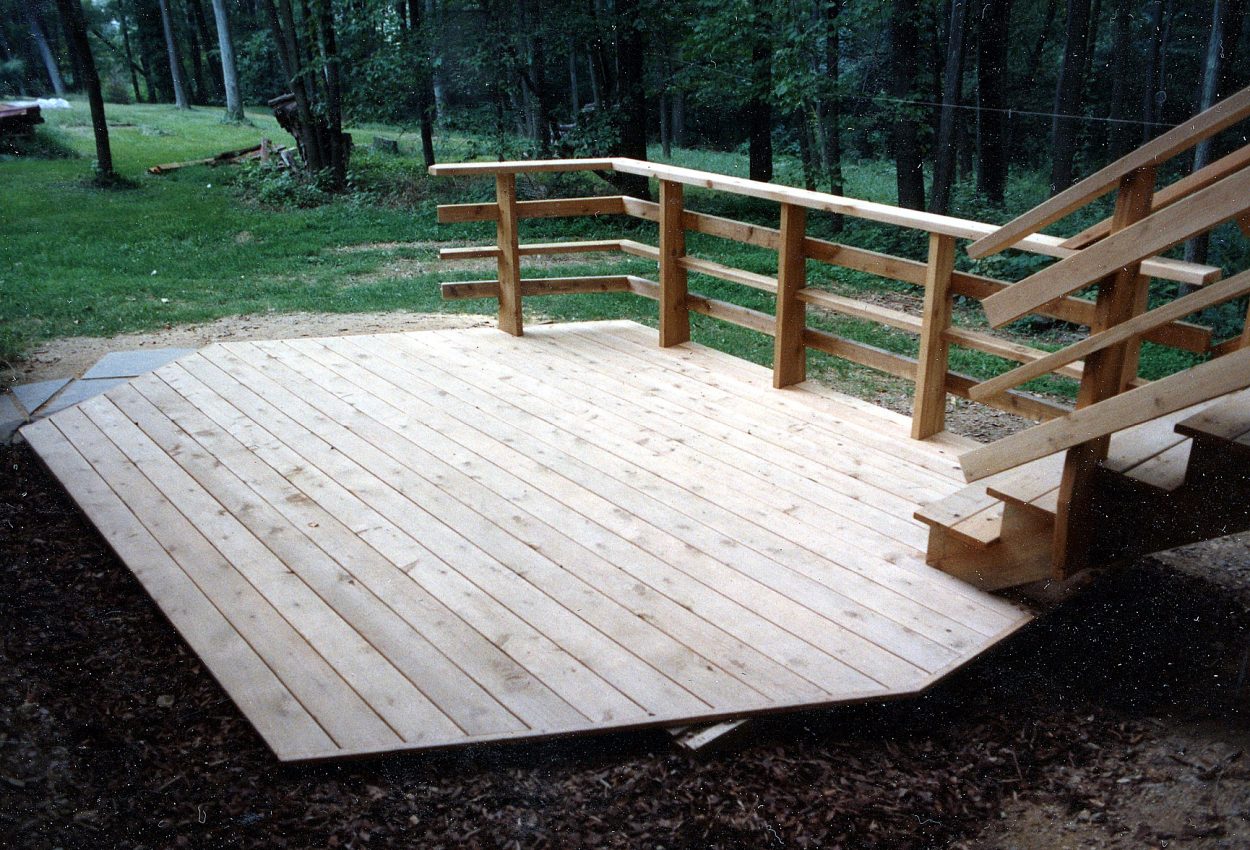 A series of improvements to this shore house started with a new deck with dramatic cantilevers, which has sweeping ocean views. Triangular supports make the deck appear to float above the sand. Built-in benches wrap the lower level.
A deck in Audubon incorporates cedar decking and railings, as well as wrap-around seating.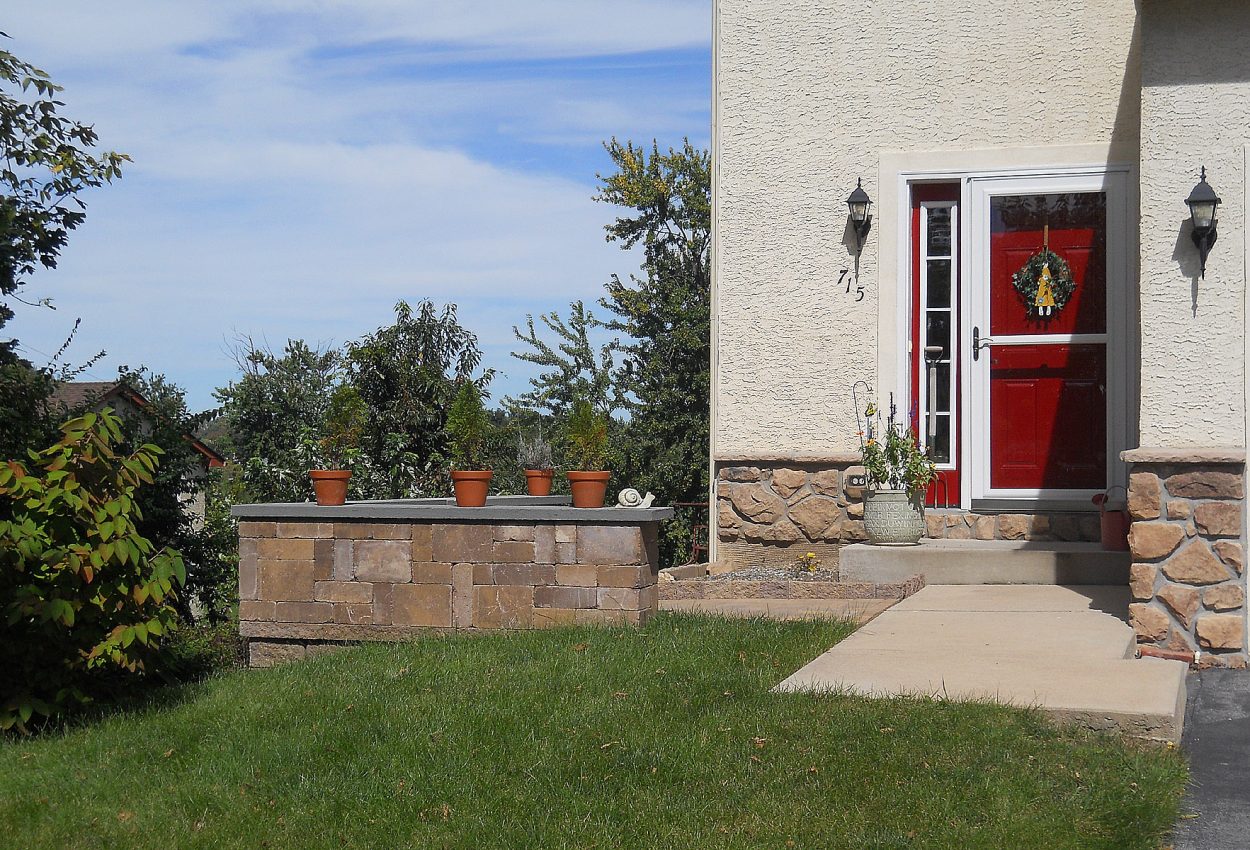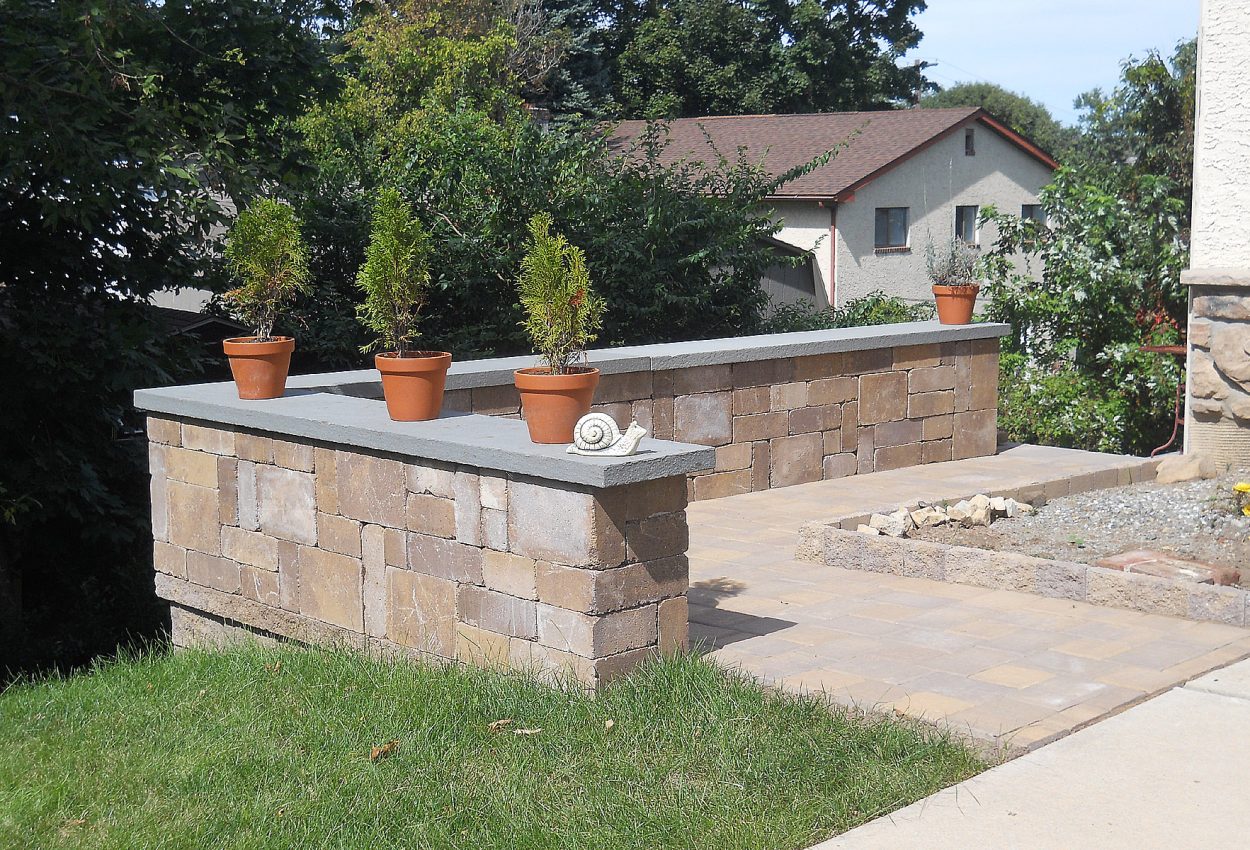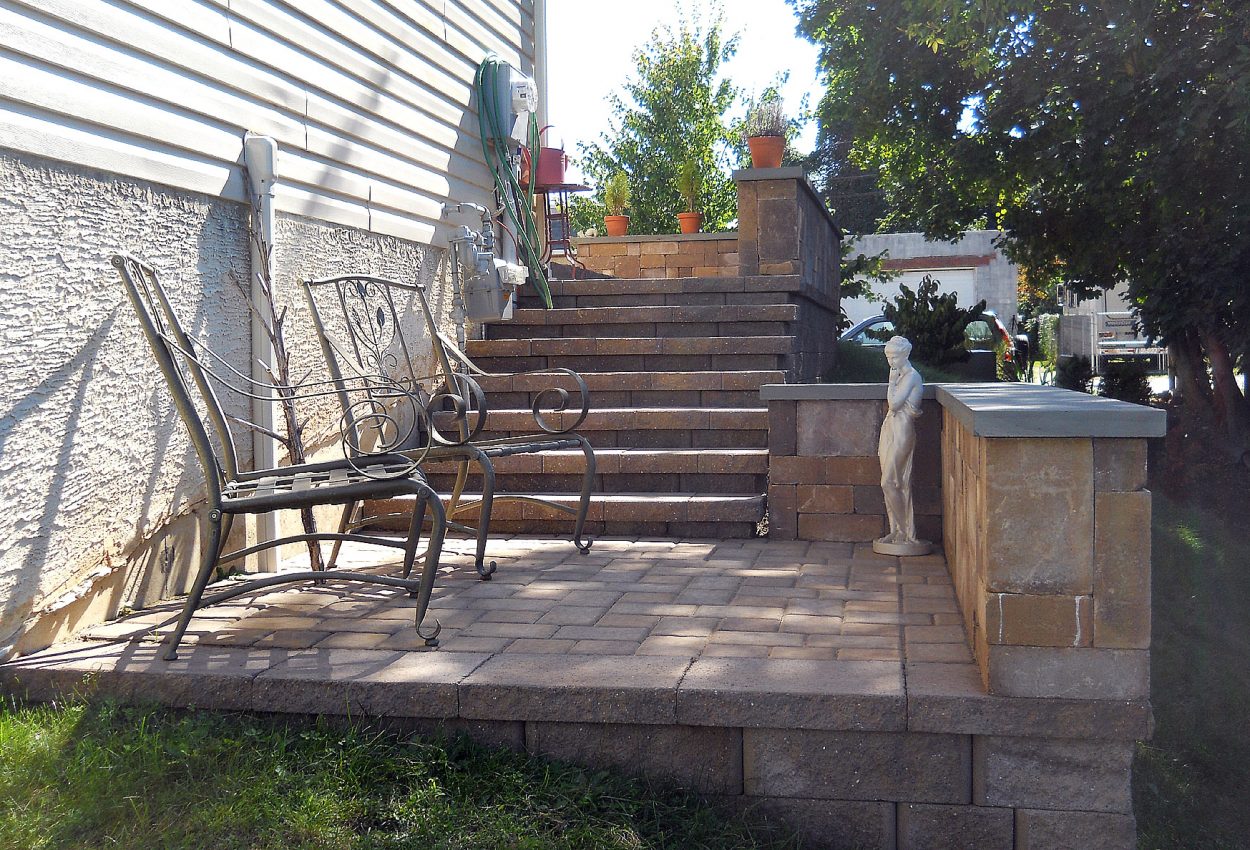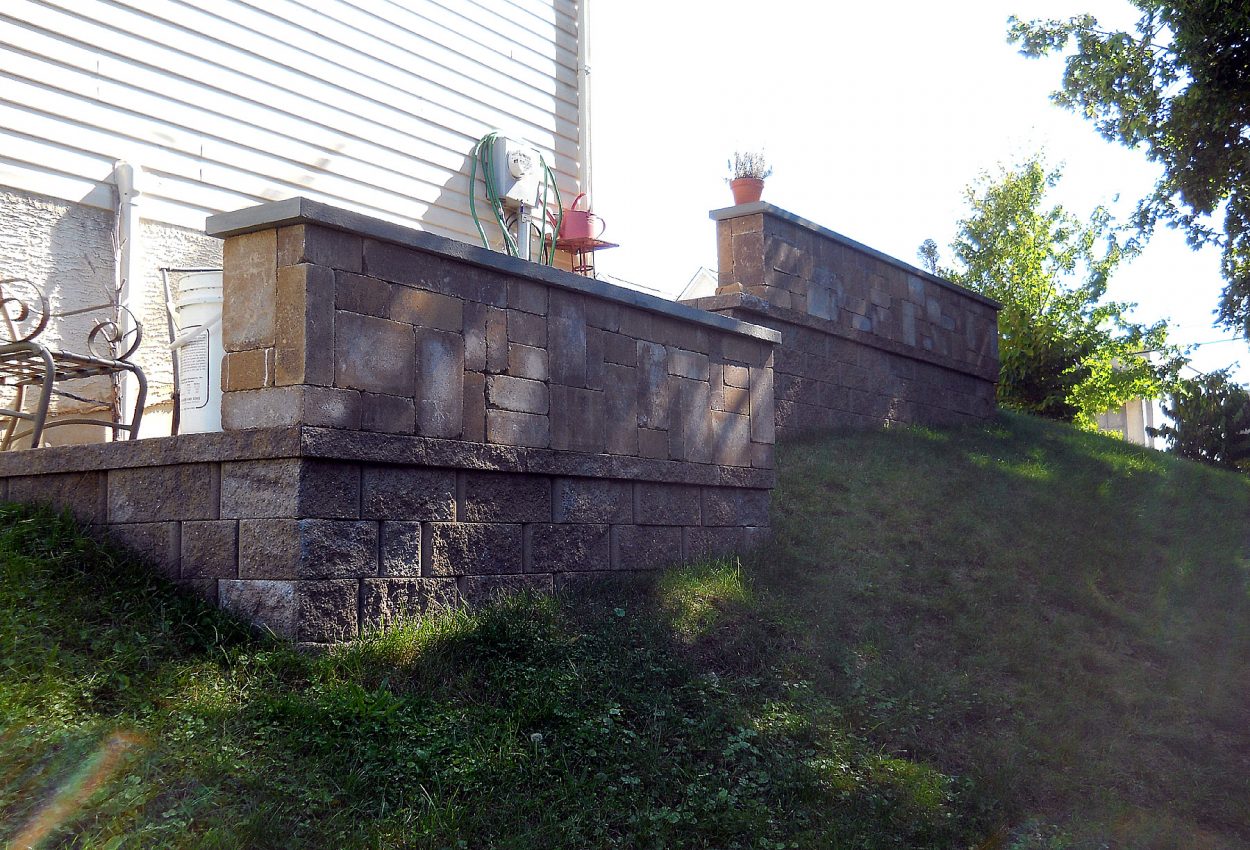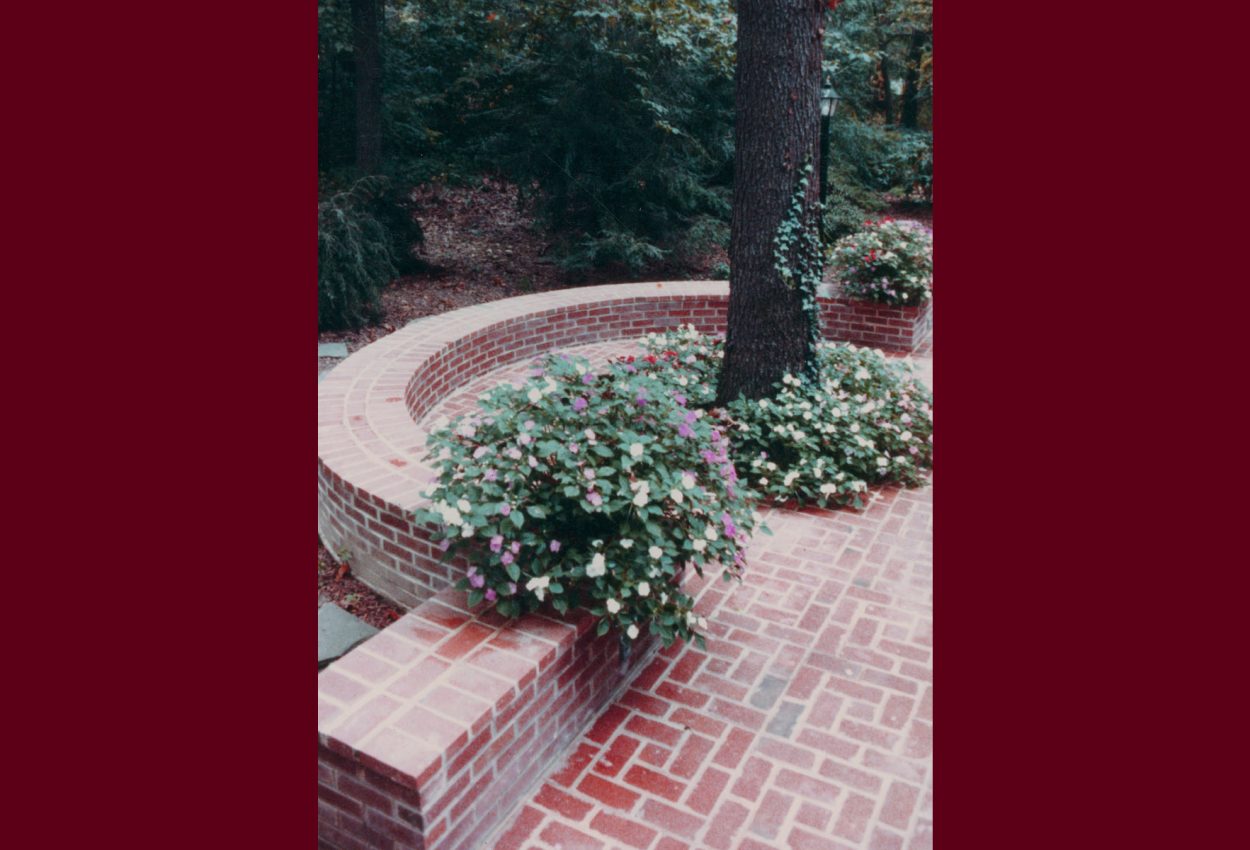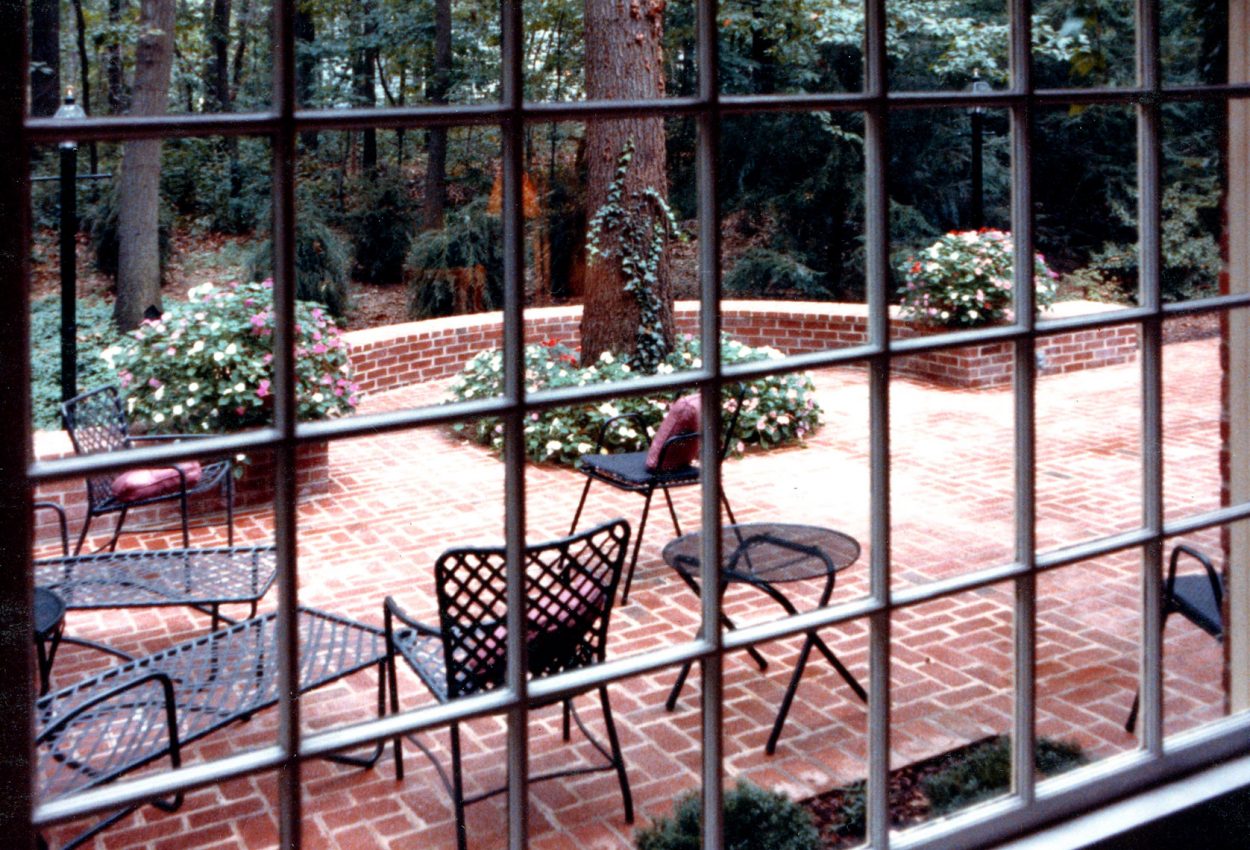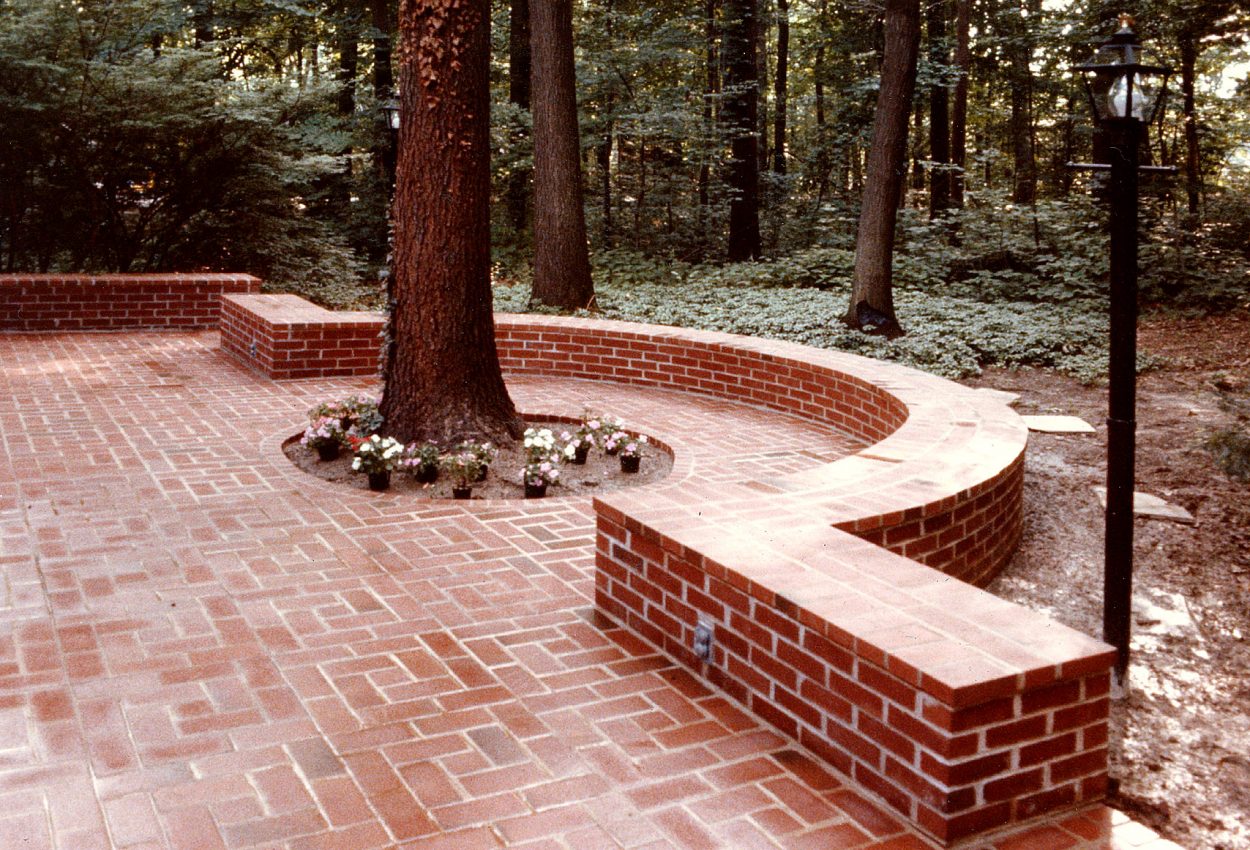 A bi-level terrace steps down a steep slope, along the side of a townhouse, making a link between the front and back yards and space to enjoy the outdoors.
A brick patio in Radnor wraps around an existing tree and includes built-in benches. A unique modular pattern enlivens the brickwork.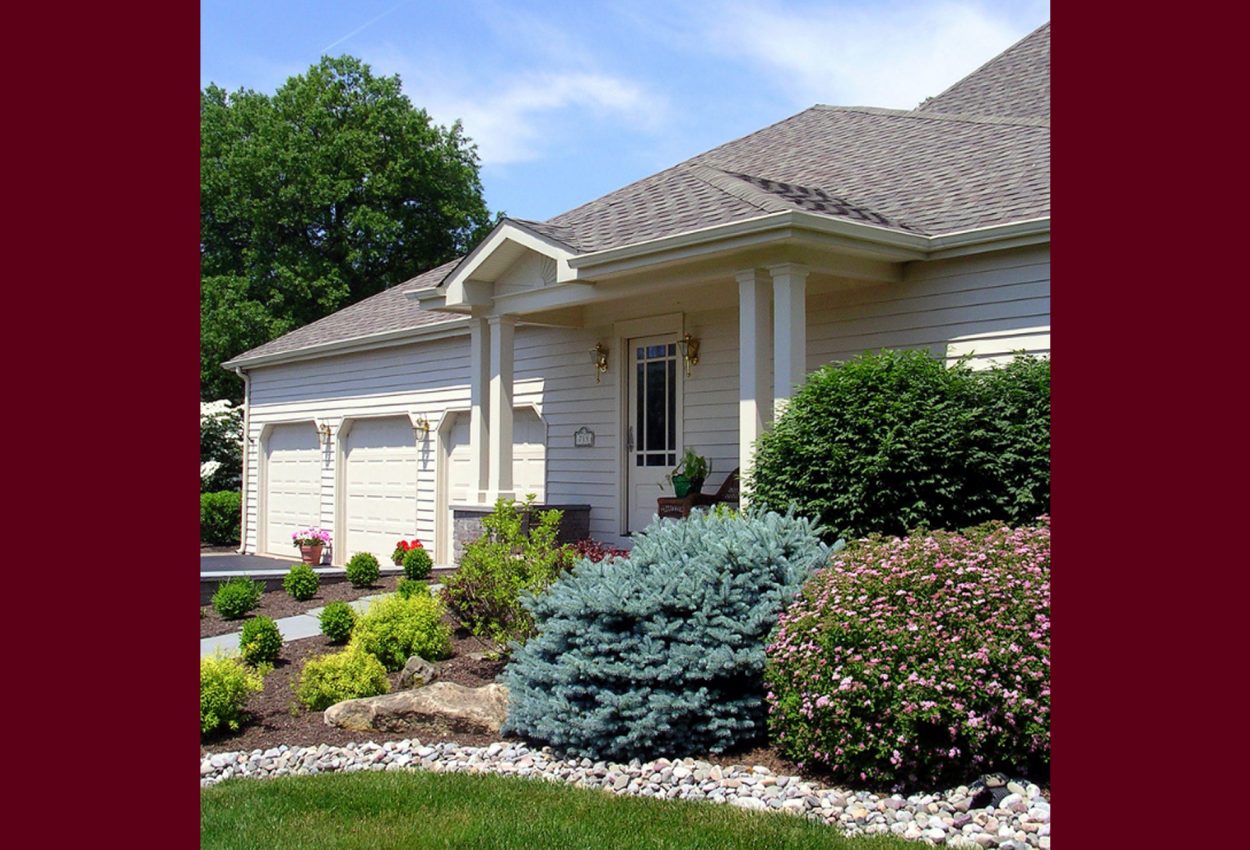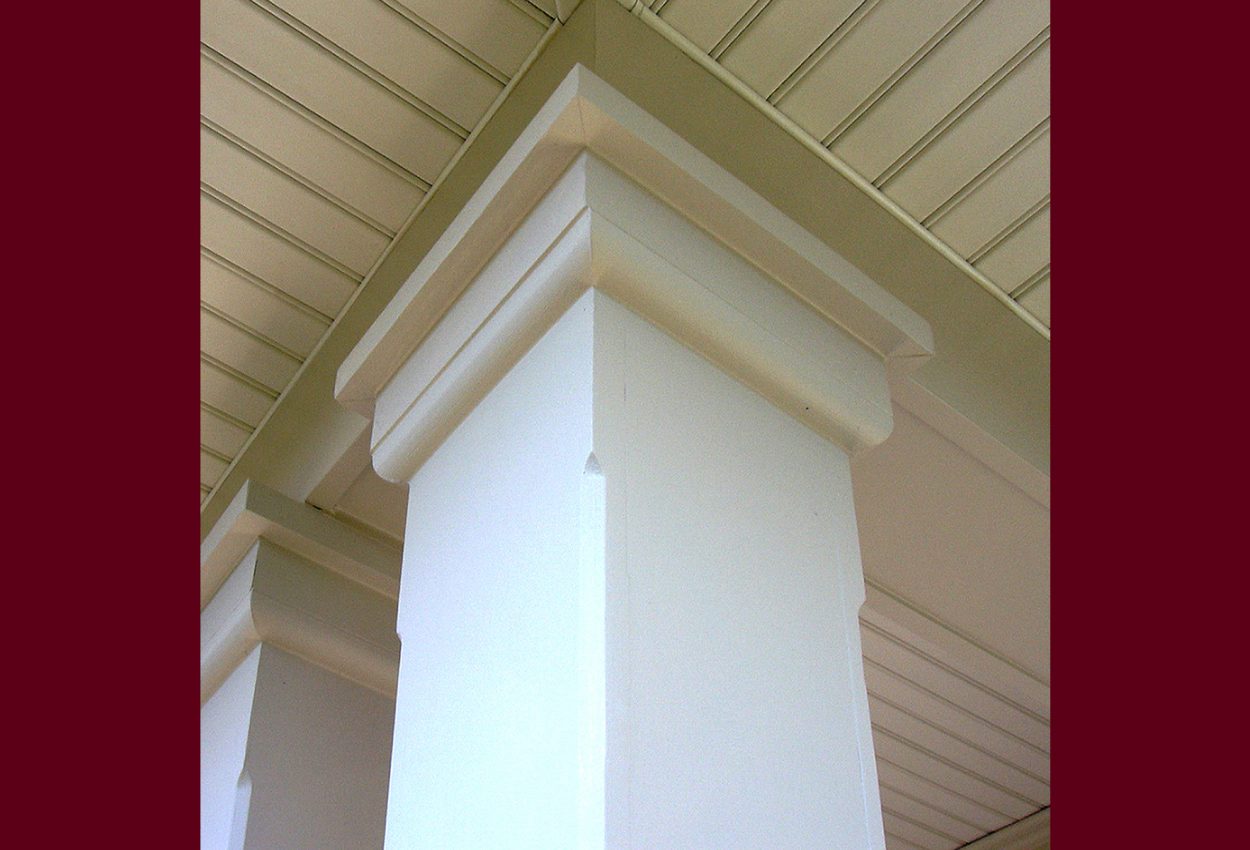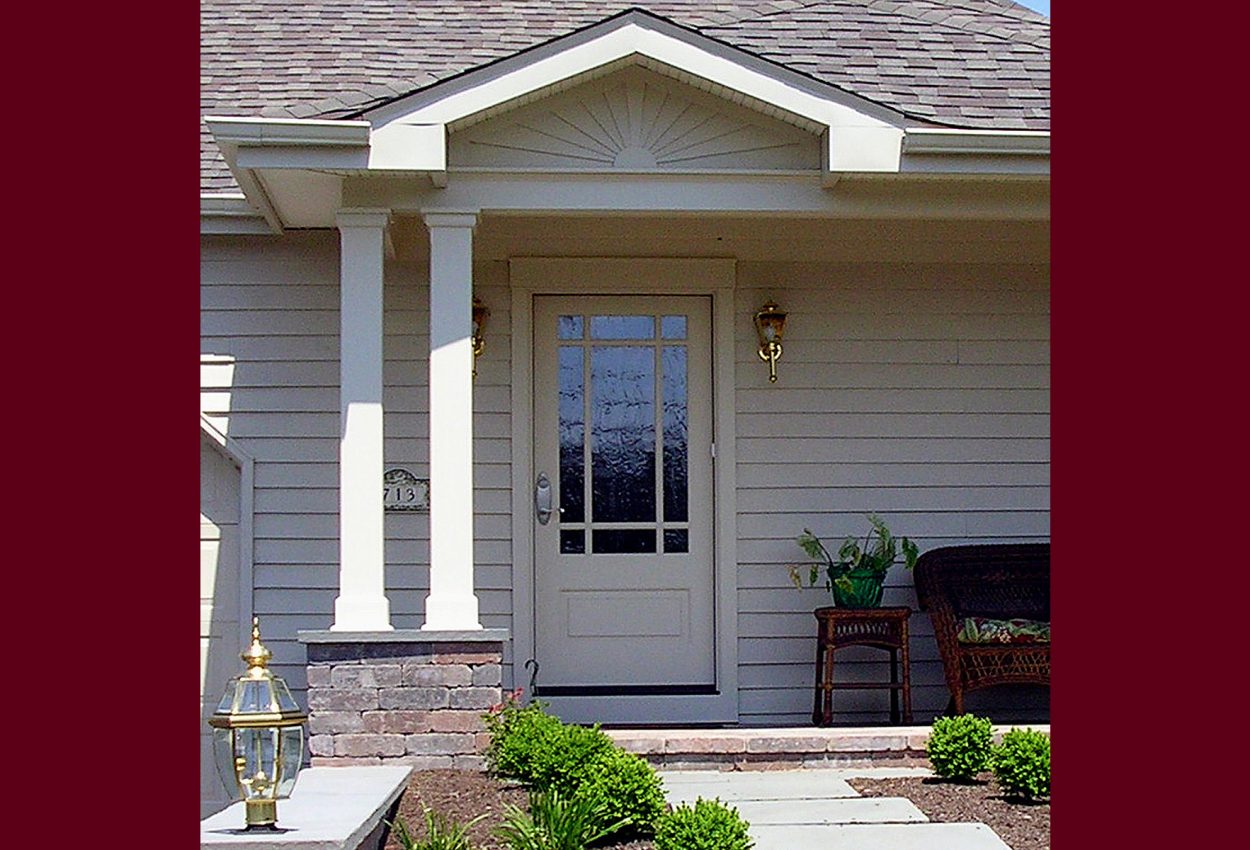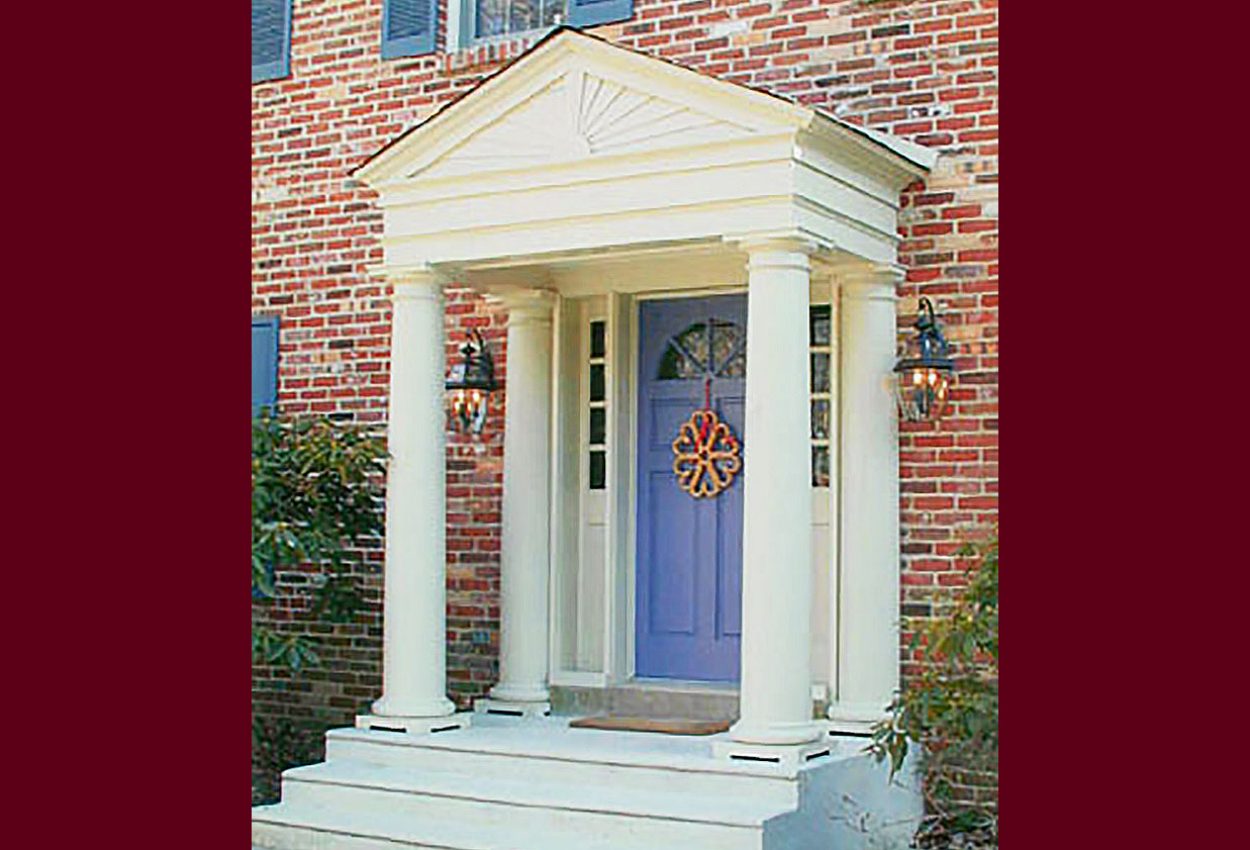 The front entrance portico on this Malvern home is designed in the classical manner, with Tuscan columns and pilasters.
The new porch on this Gwynedd home blends into the house, using formal elements in an asymmetrical composition. The retaining wall and walkway tie the house to the garden. The Craftsman Style columns and the sunburst pediment make an inviting entrance. The porch shelters the entry and makes a place to enjoy the front garden.