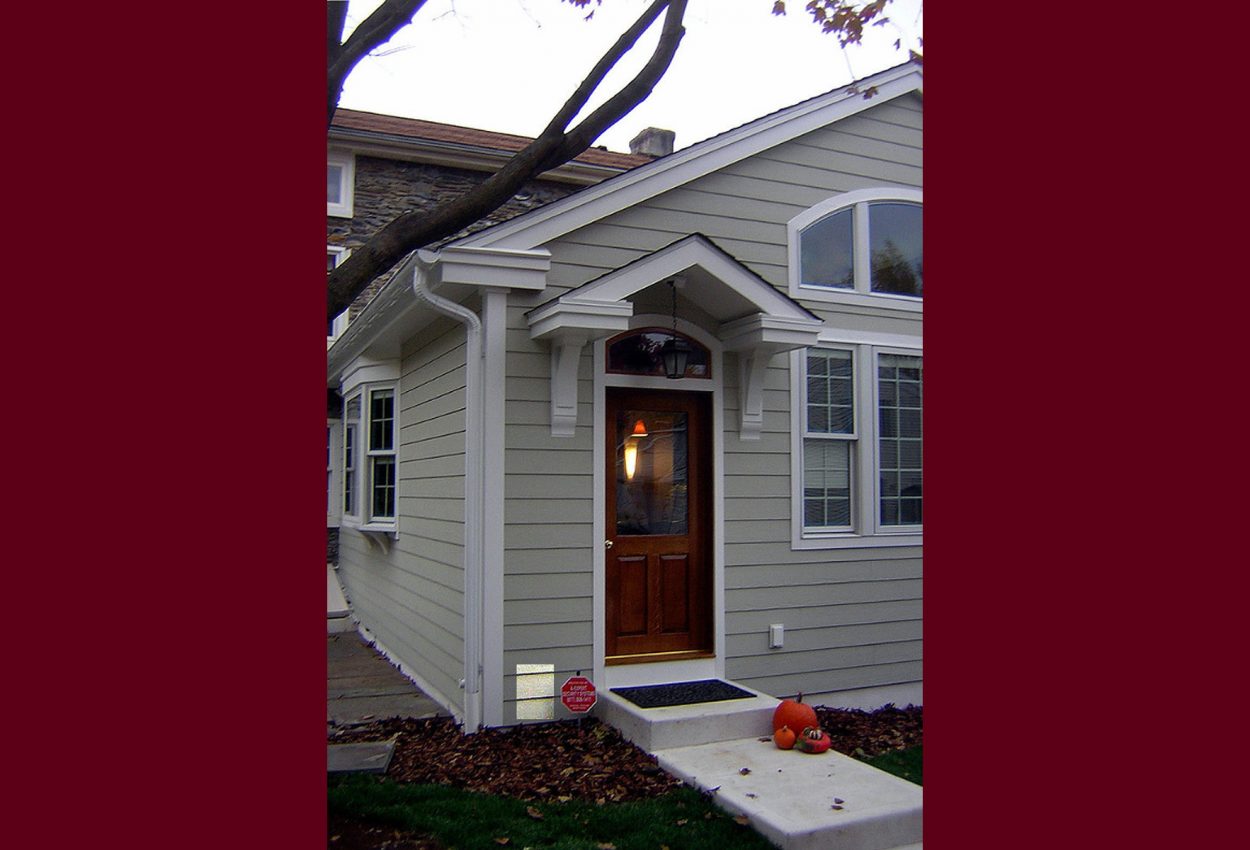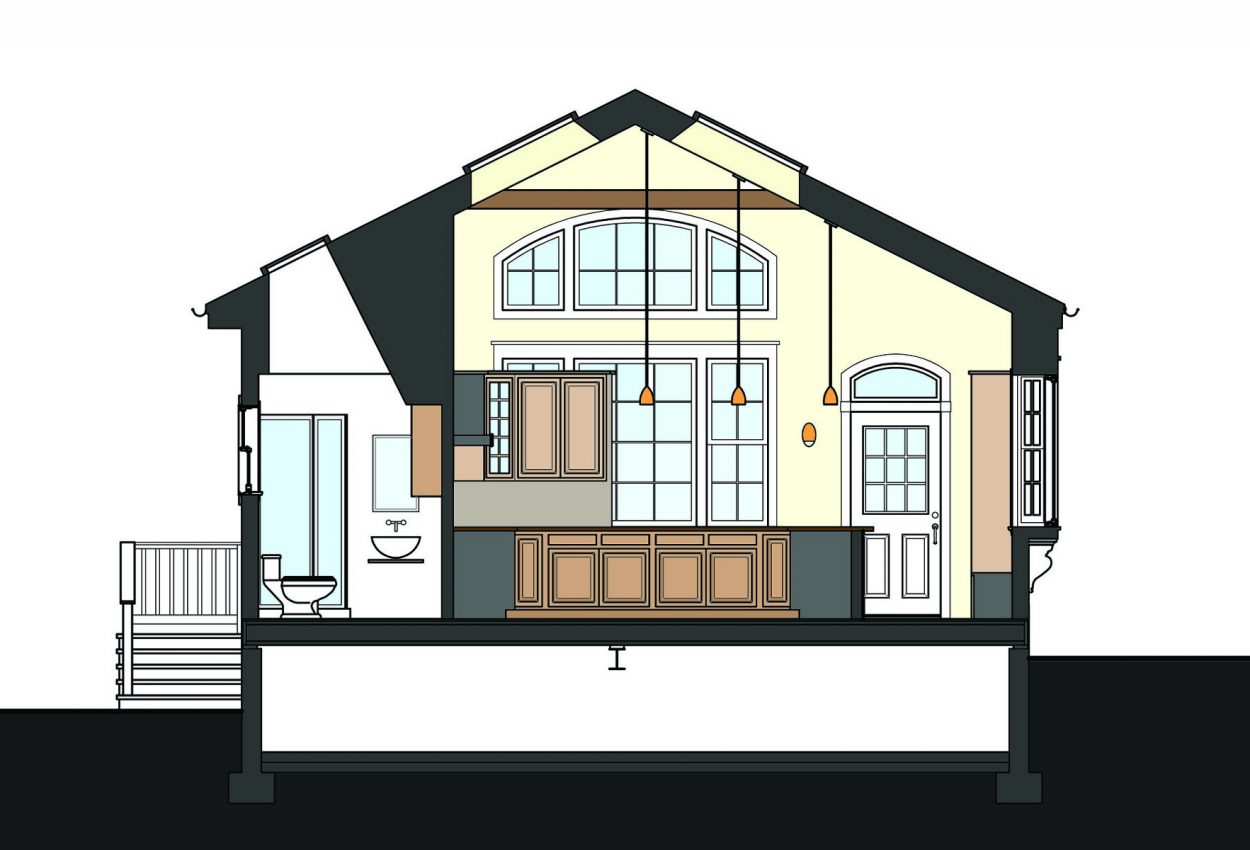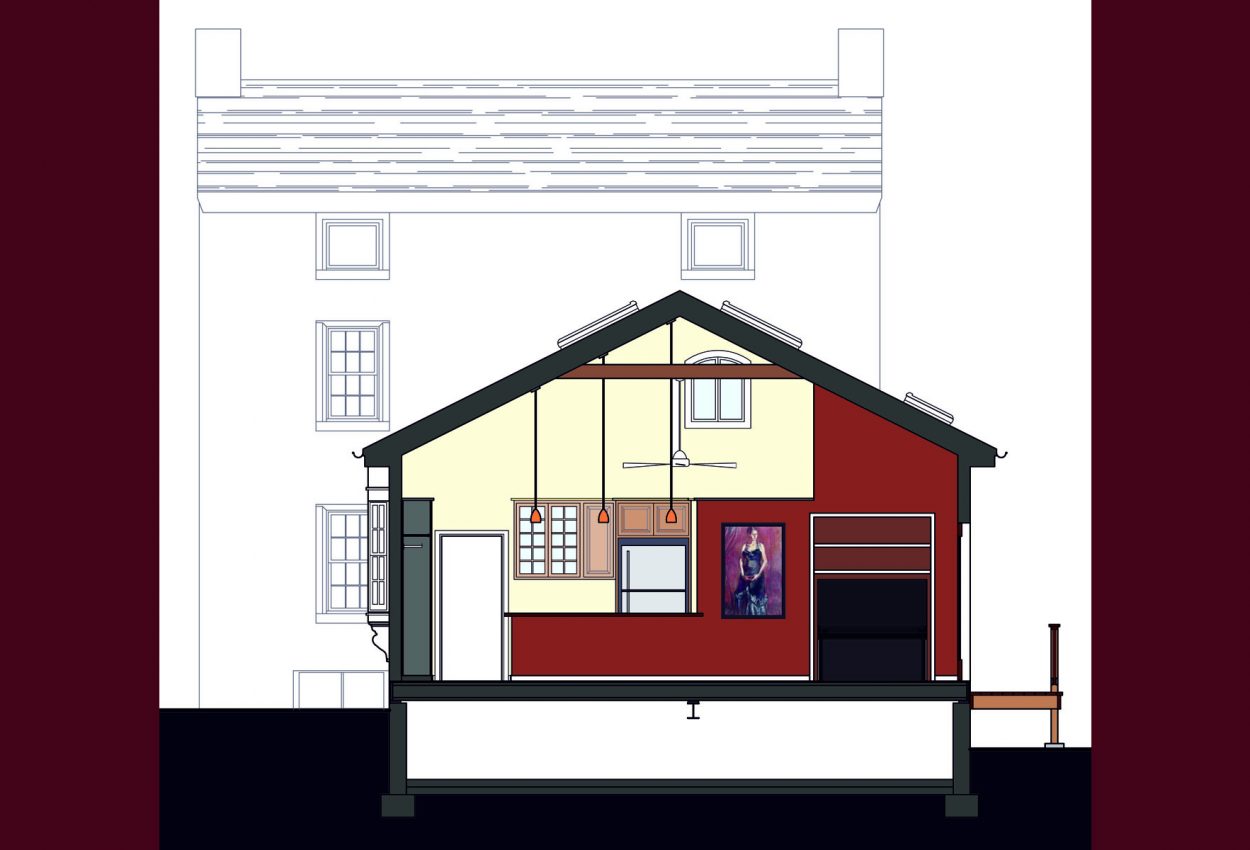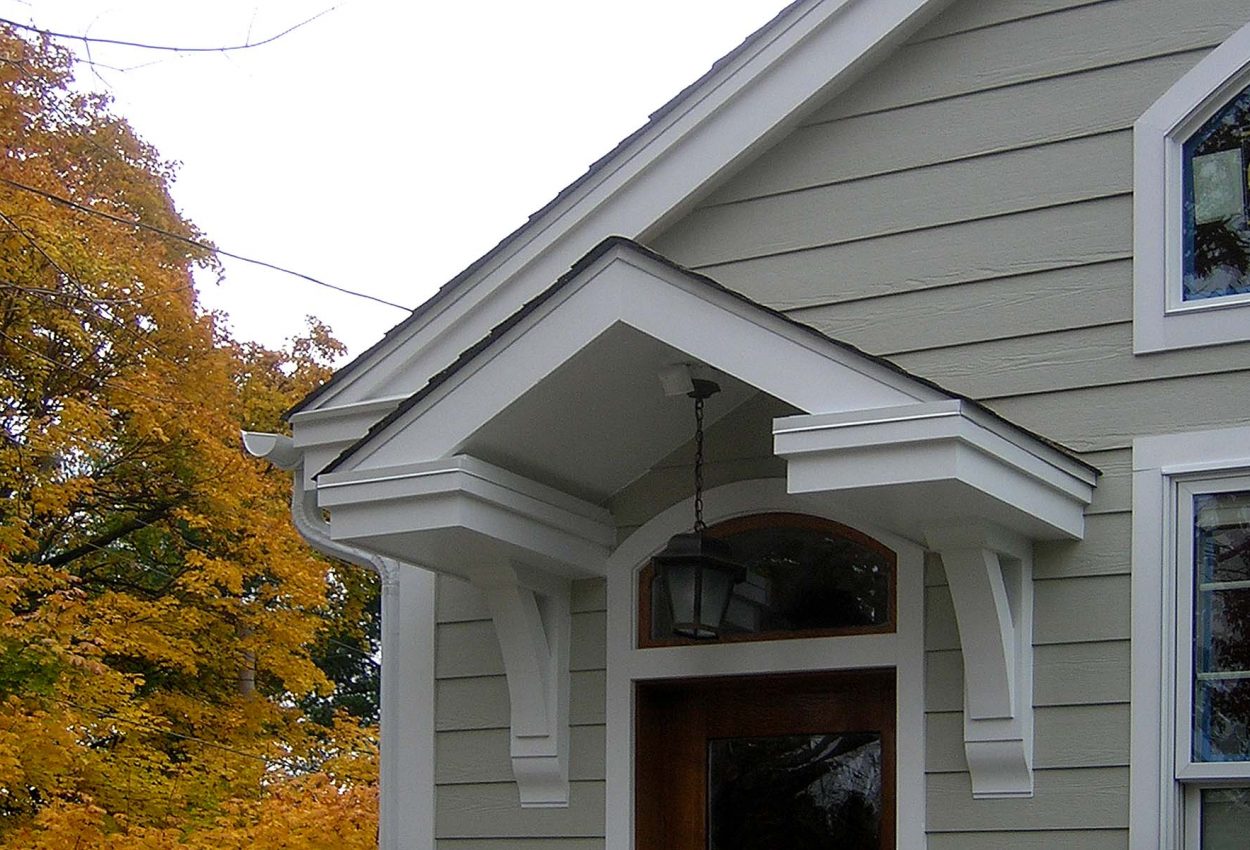 This addition, in Conshohocken, includes a cellist's studio, kitchen, dining area, laundry and bath under one roof.
The great room has a 16 foot high cathedral ceiling, spanning 25 feet. The addition added over 600 badly needed square feet to a 18th century stone farmhouse. Fitting the program into the available space required careful planning.
Classical details lend style a sense of scale to the whole ensemble.