PNC BANK at THE PHILADELPHIA CONVENTION CENTER - PHILADELPHIA, PA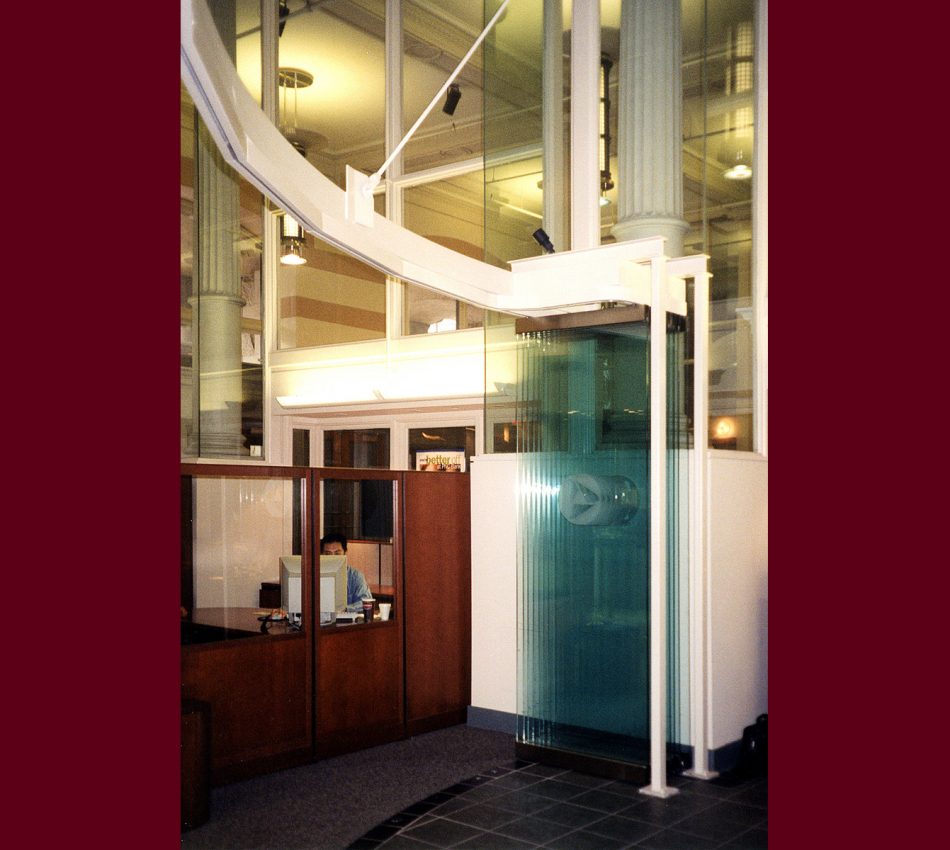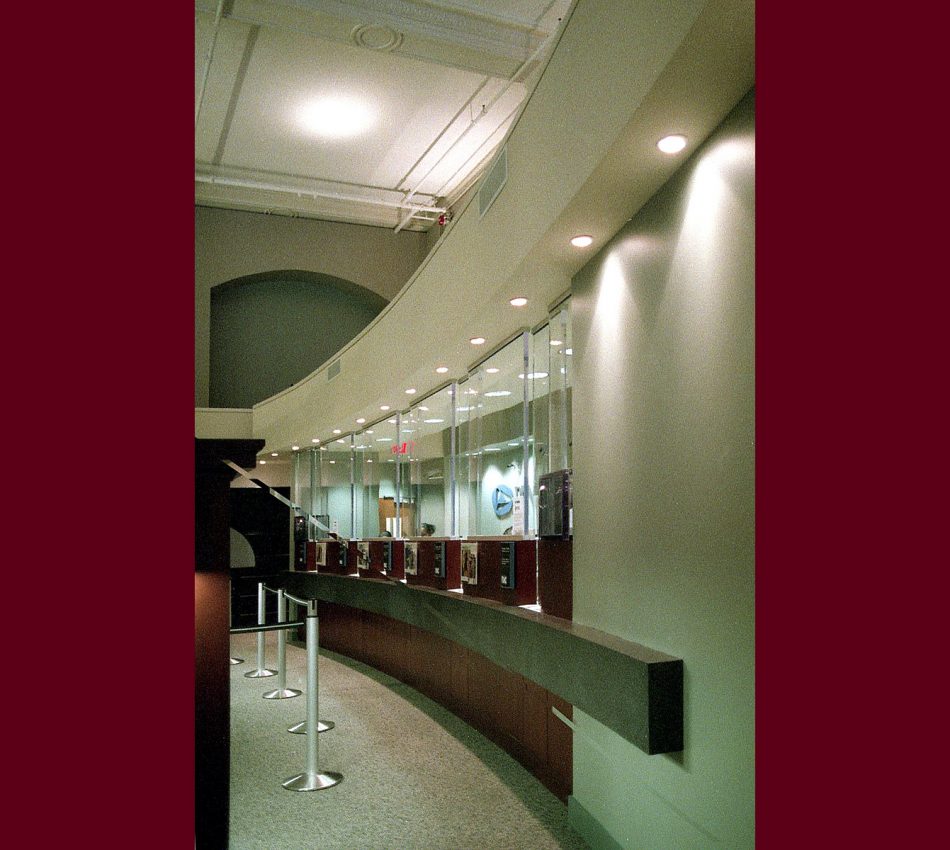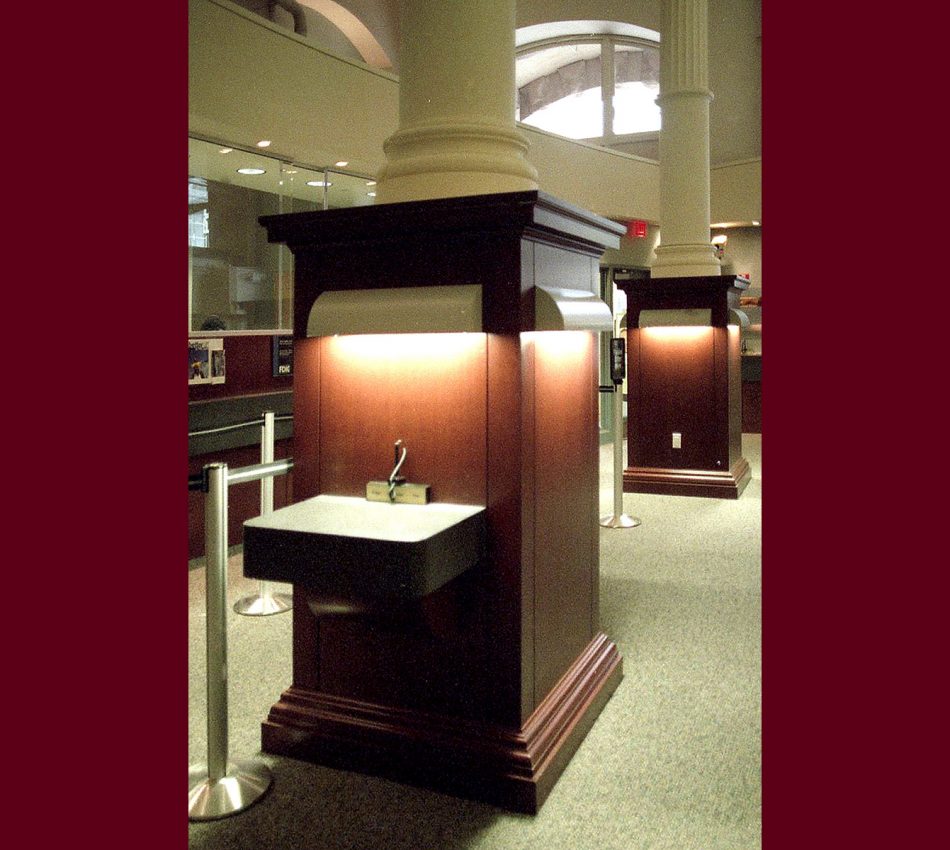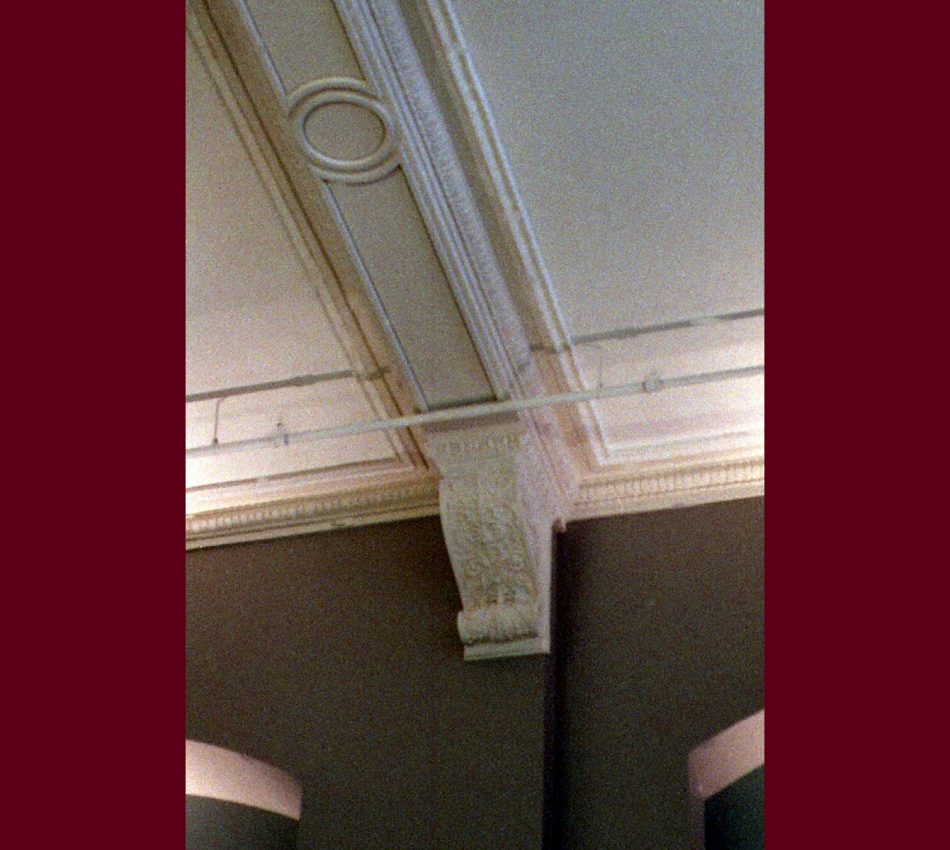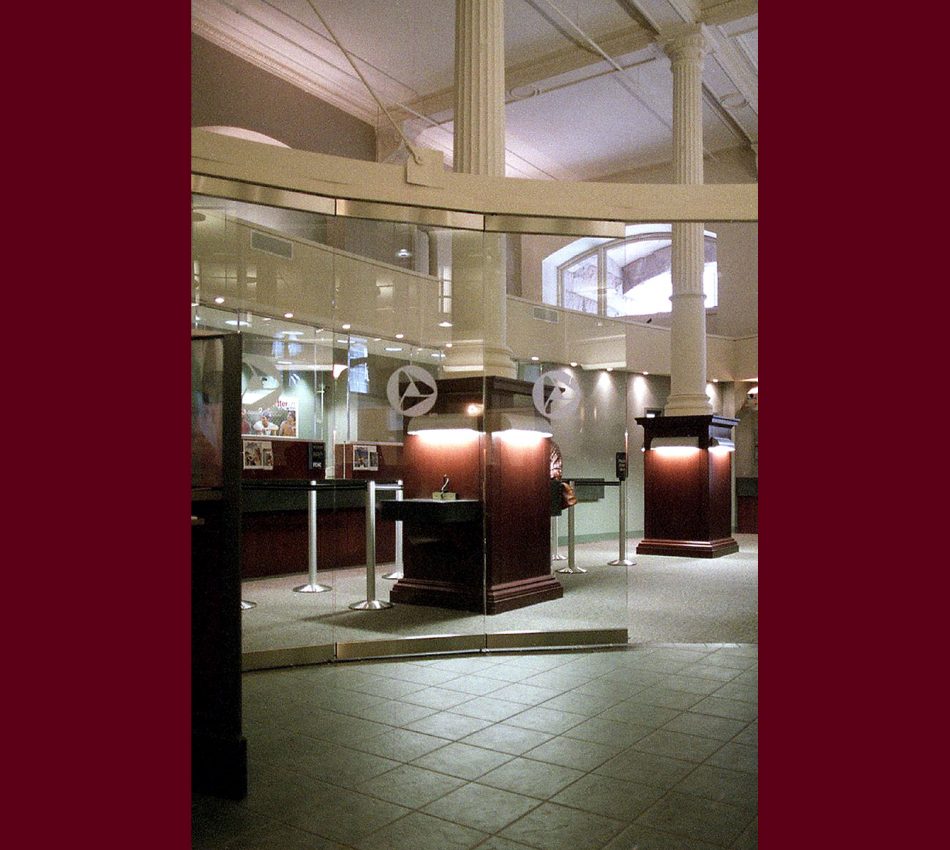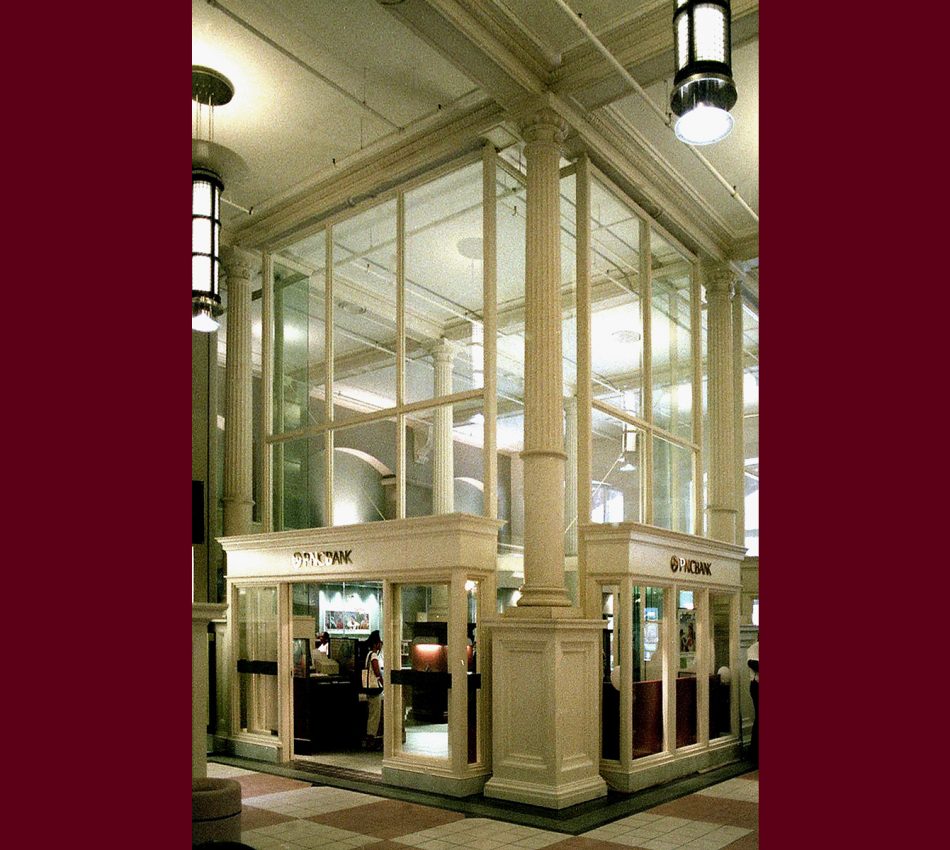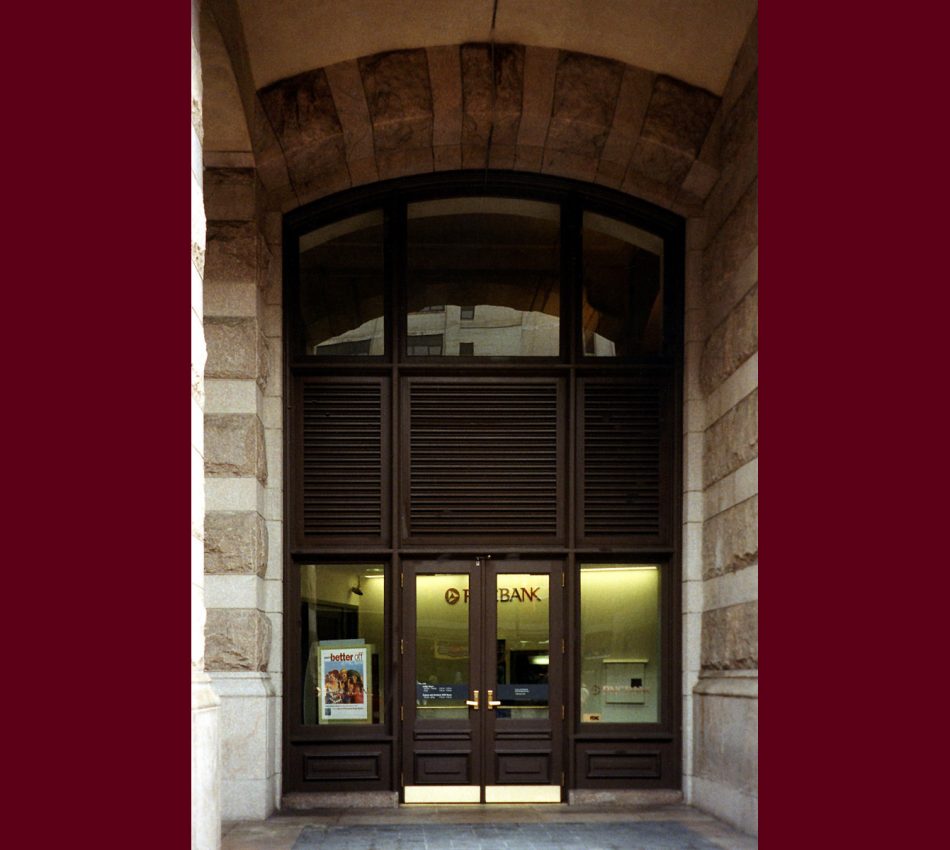 A branch bank, this project is located in the lobby of the historic Reading Terminal at the Pennsylvania Convention Center.  The lobby entrance features a folding glass wall that allows public access to the customer service area, before and after banking hours.  
The design and execution required innovative solutions for a client with highly specific needs, including security and accessibility, while also dealing with the regulatory requirements of City, State and Federal agencies in a National Trust listed landmark. The design integrates modern elements, such as the teller line and check writing desks, into the classical setting of this historic building. 
 Historical concerns required duplication of existing decorative plaster details, to complete the picture. 
(Brian J. Billings, Architects served as Project Architect for Cecil Baker & Associates for this project).